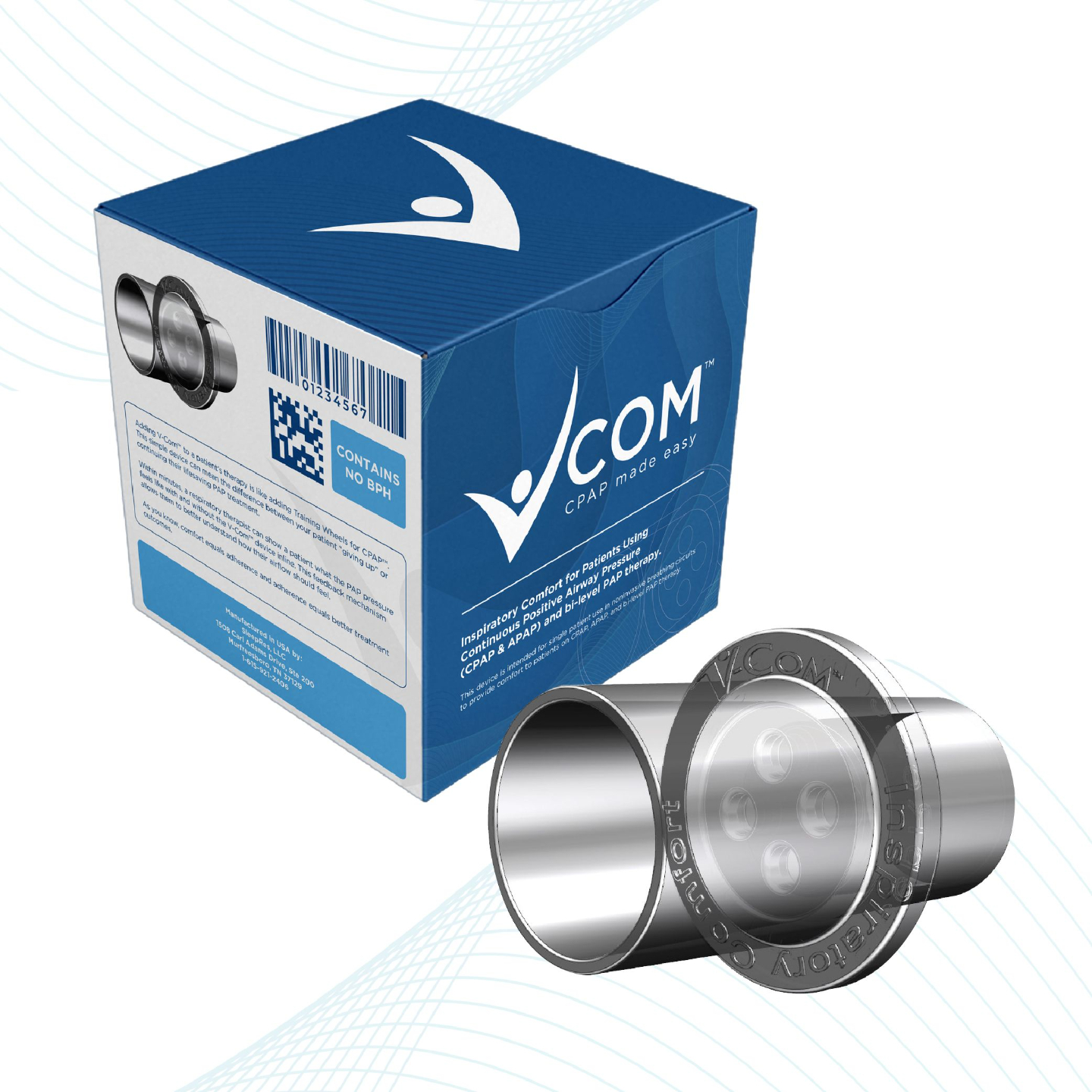 The V-Com allows you to become more comfortable with the air flow from your CPAP machine.
It fits in between your mask and the tubing.

It softens the inhale pressure to help new you be more comfortable with pressurized air.

It can reduce leak from the mouth and swallowed air so you don't feel bloated in the morning.
Learn More About Purchasing a V-Com