How to get comfortable with your CPAP
---
CPAP and Sleep Apnea Online Courses
** Everything you need to know to be successful using your CPAP -- delivered to you
by an expert sleep medicine physician and certified mindset coach. ** 
Course Summaries
Imagine feeling more accepting
 of

 your CPAP. 

What if you could go to bed and feel confident that CPAP therapy is right for you?  Imagine having a more positive mindset and feeling like you can do this! 
WHAT YOU NEED TO KNOW ABOUT SLEEP APNEA AND CPAP
THE ULTIMATE CPAP MASK COURSE
HOW TO FINALLY SLEEP BETTER AND FEEL MORE AWAKE
MINDSET SHIFTS FOR CPAP SUCCESS
NICE TO MEET YOU
I'm Dr. Wells
I am a sleep medicine physician with 15 years of experience helping people just like you. I am also certified in life coaching and skilled in delivering cognitive behavioral therapy for insomnia. It is my mission to help you get all the healthy sleep you need!
I've poured my expertise into these courses with the idea that you need to have comfort to sleep well. Physical comfort with your mask and pressure. Emotional comfort because you know where to turn for mindset support and trustworthy answers. Mental comfort because you are confident in your sleep apnea treatment decision.
Let's take the next step to feeling better.
You may also be wondering...
How long are the courses?
What if a course doesn't meet my needs?
How long do I have access to the courses?
How do I access a course?
What if I need more help after taking a course?
What if I have more questions?
What Others Have Said About The Courses
Audrey F.
"Dr Wells is an expert in sleep medicine and C-pap therapy. She is very detailed and thorough in her knowledge and teaching. I highly recommend her for anyone who has sleep apnea. I learned more from her than the three other sleep specialists I went to beforehand."
Laurie K.
"I really liked how she brought in her life coaching skills. It wasn't just about the medicine. It was also about forming routines."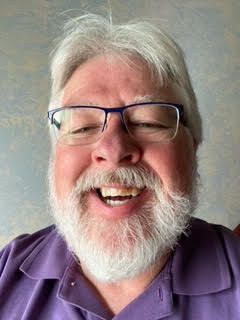 Jim G.
"Dr. Wells is very knowledgeable and well-rounded about sleep disorders. The CPAP information was detailed and in-depth and it varied across the entire spectrum of options available to you. She definitely wants to improve your life."
All information presented on this website is for informational purposes only and is not intended to serve as medical advice.
The content is not intended to replace a relationship between you and your medical provider.